Vintage fashion trends have made a comeback in recent years, with more and more people looking for unique pieces to add to their wardrobes. Estate sales are a great place to find vintage clothing items that are often rare and one-of-a-kind. Here are some tips from Grasons Co Estate Sale Services to help you navigate an estate sale and find vintage treasures.
Plan Ahead
The first step in finding vintage fashion trends in estate sales is to plan ahead. Estate sales are typically advertised online or in local newspapers, so make sure to check these sources to find out when and where they will be held. Here's a list of upcoming Grasons sales to help you find estate sales across California. Once you have identified a few estate sales that interest you, create a plan for which sales you will visit and in what order.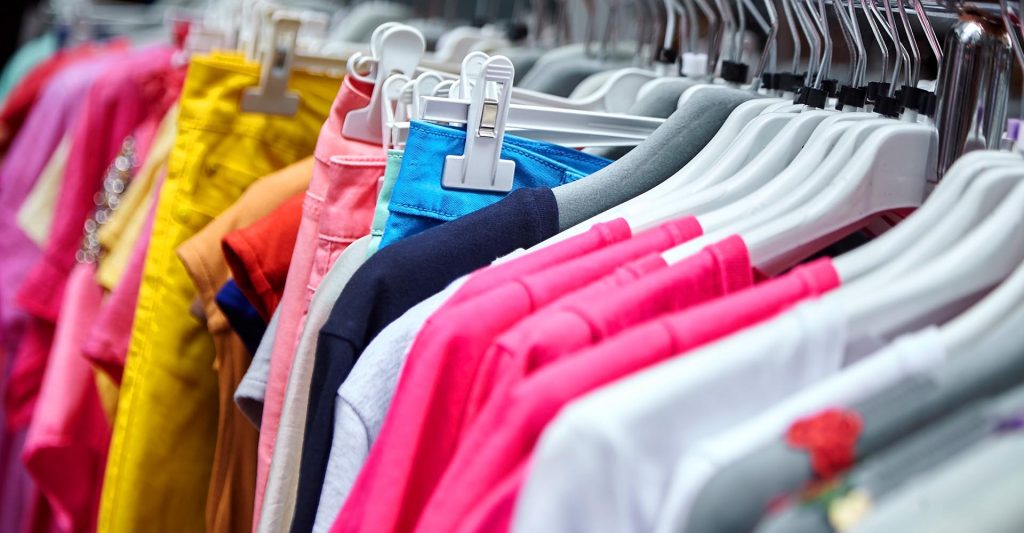 Arrive Early
One of the keys to finding vintage fashion trends at estate sales is to arrive early. Estate sales often have a limited number of vintage clothing items, and these items tend to sell quickly. By arriving early, you will have a better chance of finding the vintage clothing items you are looking for before they are sold.
Be Respectful
In order to successfully navigate and act at an estate sale, it's important to understand the etiquette and rules of engagement. Remember that estate sales are private events, often held by families who are selling off their loved one's belongings. As such, it's important to be respectful of the estate and the items for sale. Avoid rushing into the estate, and instead, wait for the estate sale organizer to open the doors and invite shoppers in. Be courteous and respectful of other shoppers, and avoid blocking walkways or hoarding items that others may be interested in.
Be Prepared To Dig
Vintage clothing items at estate sales are often mixed with other items, such as furniture and household goods. Be prepared to dig through boxes and piles of things to find the vintage clothing items you are looking for. It may take some time and effort, but the reward of finding a rare vintage piece is worth it — and along the way, you may find some articles that you weren't expecting!
Know What You're Looking For
When it comes to vintage fashion trends, it's important to have a good eye for identifying high-quality vintage items. Look for unique designs, high-quality materials, and iconic styles that have stood the test of time. Some popular vintage fashion trends include 1950s and 1960s dresses, vintage denim, and leather jackets from the 1970s.
Find a Grasons Expert Near You
Know Your Sizes
Vintage clothing sizes are often different from modern clothing sizes, so it is essential to know your vintage clothing sizes before attending an estate sale. Take measurements of your body and compare them to vintage clothing size charts to ensure you buy the correct size. This will save you time and money in the long run.
Inspect Items Carefully
When you find a vintage clothing item you are interested in, inspect it carefully. Look for any signs of wear or damage, such as holes, stains, or tears. Vintage clothing items are often in used condition, but you want to make sure you are getting a piece that is still in good condition.
Bring The Right Payment
Most estate sales will accept cash, but some may also accept credit or debit cards. It's crucial to confirm payment methods ahead of time so you can come prepared with the necessary funds.
Don't Be Afraid to Haggle
Estate sales are a great place to haggle for a better price. If you find a vintage clothing item that is priced higher than you are willing to pay, don't be afraid to ask the estate sale organizer if they are willing to negotiate on the price. Often, estate sale organizers are open to negotiations, especially on the last day of the sale when they are looking to clear out remaining items.
Understand Estate Sale Pricing
Estate sale pricing can vary depending on the organizer, but generally, vintage clothing items are priced based on their condition, rarity, and age. Designer vintage clothing items are often priced higher than non-designer items, and items in excellent condition will be priced higher than items with wear and tear. Estate sale organizers may also offer discounts on the last day of the sale to clear out remaining items. Additionally, the age of an item can also impact its price. Older vintage clothing items from the 1920s or 1930s, for example, may be priced higher than items from the 1960s or 1970s.
Finding vintage fashion trends at estate sales requires planning, preparation, and a bit of luck. By heeding this advice, you can increase your chances of finding rare vintage clothing items. It'll take a little bit of luck and a lot of perseverance, but you can build a vintage wardrobe that reflects your personal style and love of all things retro. With these tips, you can build a unique and fashionable vintage wardrobe that will make a statement wherever you go.
Estate sales can be daunting and overwhelming, especially for those unfamiliar with the process. Fortunately, there are professional estate sale planning services available to help make the process easier and more streamlined. If you're in need of estate sale planning services in California, call Grasons Co Estate Sale Services!